Fun In The Fall
Saturday, Oct. 11 – 10:30AM
FCC Back Lawn
Although we are not going to gather at the Hemphill's this
year, we are still going to have fun! We will have Jim Kuper,
The Pancake Man, making and serving pancakes. The Pancake Man not only makes delicious pancakes, but also puts on an entertaining show tossing pancakes around his back or over his head to a person's plate not just six feet away, but up to 20 or 30 feet away!
We will also have Peter Brunette, world-class juggler and
stilt-walker. Check him out here.
What could be better (aside from going to the Hemphill's)?!
If you have any questions, feel free to contact Karen Caverzagie or Terri Small.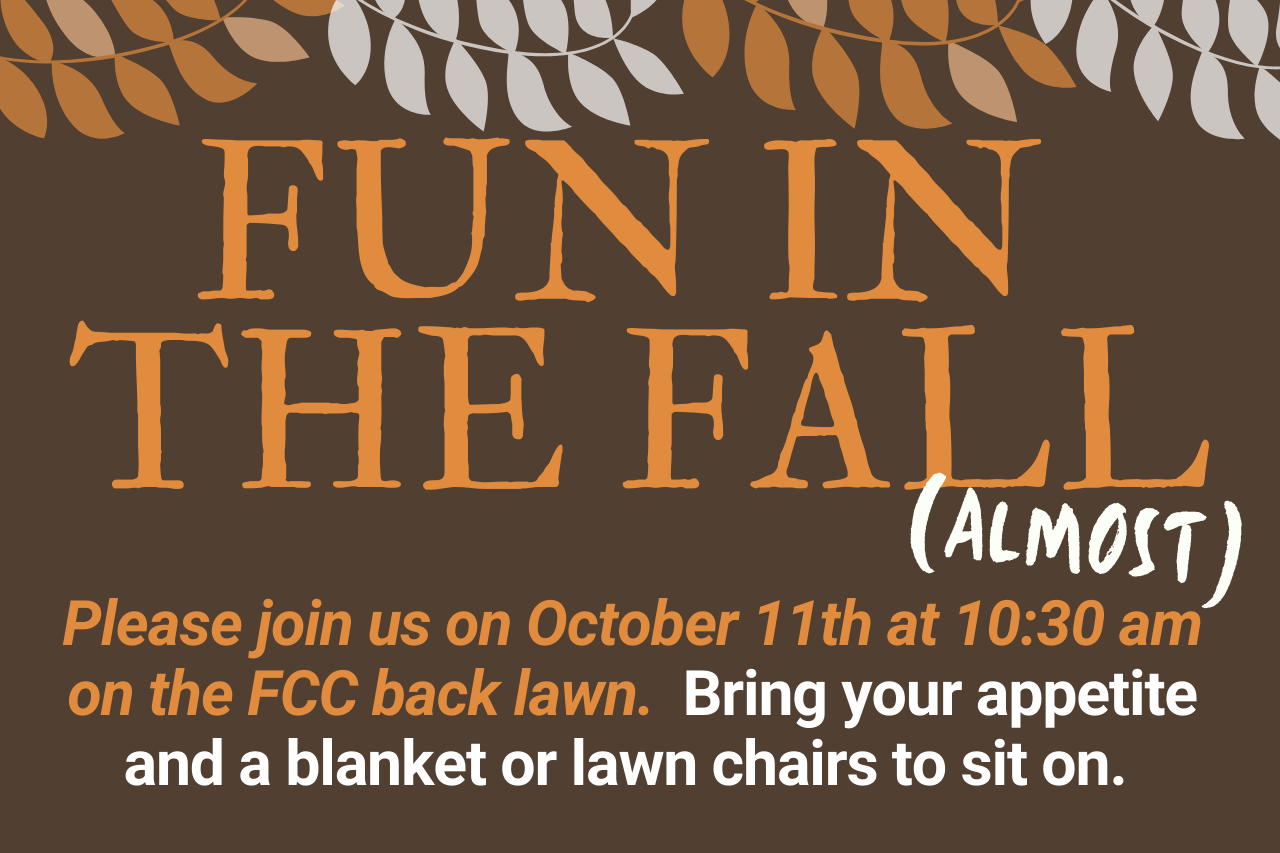 FCC Men's Golf Outing
River Wilds
Sunday, Oct. 4 – 1:00PM